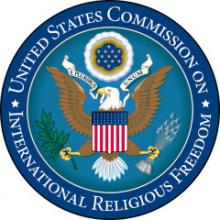 An independent religious freedom watchdog panel has welcomed the State Department's annual religious freedom report and its list of the world's worst offenders, which had laid dormant for three years.
The list of "countries of particular concern" had remained unchanged since 2006 — and hasn't been formally issued by the State Department since 2011 — when Burma, China, Eritrea, Iran, North Korea, Saudi Arabia, Sudan and Uzbekistan were cited.
In April, the U.S. Commission on International Religious Freedom recommended that the list be doubled to include Turkmenistan, Tajikistan, Vietnam, Pakistan, Syria, Iraq, Nigeria, and Egypt. Turkmenistan was the only new addition to this year's CPC list, bringing the total to nine countries.
The State Department and the independent USCIRF have often been at odds on who makes the list of worst offenders, and in a statement, USCIRF noted the "disappointing omission" of Pakistan in particular.
"Pakistan represents the worst situation in the world for religious freedom for countries not currently designated by the U.S. government as CPCs," said USCIRF Chair Katrina Lantos Swett.