Touched by an Angel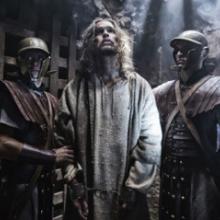 Studios and filmmakers are rediscovering a classic text as source material for upcoming mainstream films: the Bible.
Nearly 10 years after the blockbuster success of Mel Gibson's "The Passion of the Christ," which earned $611.9 million worldwide, studios are looking to the Good Book for good material.
Alongside the string of upcoming Bible-related films, producers from the History channel's "The Bible" miniseries just announced that the series' film adaptation "Son of God" will be released in theaters nationwide in February with 20th Century Fox.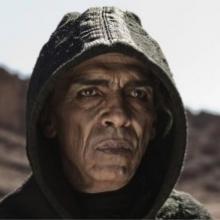 The producers of History Channel's The Bible fended off claims Monday that the actor who plays Satan in the miniseries resembles President Barack Obama.
Executive producers Mark Burnett, who created Survivor, and his wife, the actress Roma Downey, described the comparisons as "utter nonsense."
"Both Mark and I have nothing but respect and love for our President, who is a fellow Christian. False statements such as these are just designed as a foolish distraction to try and discredit the beauty of the story of the Bible," according to a statement from Downey, who starred in the television show Touched by an Angel.
Mehdi Ouazaani, the Moroccan actor who portrays Satan, has played satanic roles prior to his work on The Bible, the statement said.
The social media sphere blew up with the comparison Sunday night, which was touted by conservative commentator Glenn Beck, among others.