Tony Award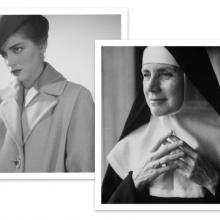 During her brief career as star of stage and screen in the late 1950s and early 1960s, Dolores Hart won a Theater World Award, was nominated for a Tony Award and gave Elvis Presley his first on-screen kiss (in the 1957 film Loving You) when she was just 19 years old.
Now 73-year-old Hart — better known for most of the last 40 years as Mother Dolores, Prioress of the Benedictine Abbey of Regina Laudis in Bethlehem, Conn. — has a new claim to fame: Oscar nominee.
Last week, God is the Bigger Elvis, a short documentary film about her journey from Hollywood starlet to cloistered Catholic nun, received an Academy Award nomination for best short documentary film.