the talk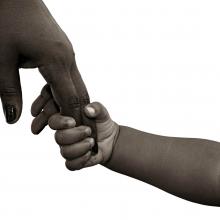 It was this fundamental story of black faith that I wanted to sow deep within my son. I realized that if I was to prevent the denigrating pieces of white inhumanity from being "implanted deep within [him]," then he had to know the story of faith that has helped black people "in the teeth of the most terrifying odds, achieve an unassailable and monumental dignity."
As a teen, I was taught abstinence-only sex education. I pledged purity, and I made it known to all the boys around me. In my freshman year of high school, I was even voted "Most Likely to Wait Until Marriage" by my peers. The very next year, at age 15, I became pregnant.
Today, nearly half of American high schoolers, aged 14 to 18, are sexually active, according to a Centers for Disease Control survey. Even Christians aren't waiting until marriage. Among unmarried adult evangelicals under 30, 8 in 10 have had sex.
Somebody has to say it: Our approach isn't working, and it's time to rethink "the talk." It's time to expand the conversation into territory where many evangelical parents dare not go.