talents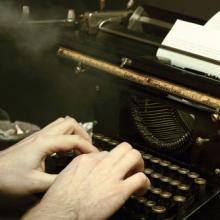 I've been asked how I knew I was called to be a writer. For me, calling is fairly easy to recognize. If the thought of doing something fills you with equal parts joy and terror, it's probably a calling.
There's more to it than that, I suppose, since the idea of buying a new Tesla sports car fills me with both feelings too, mostly because my wife, Amy, would kill me. There are other elements, like the conviction that our calling should feel something of an identifiable need in the world, and that it should call on gifts we have in a way that is life-giving not just to others, but joyful and life-affirming for us as well.
But the joy and terror thing is a pretty good sign you're on the right track.