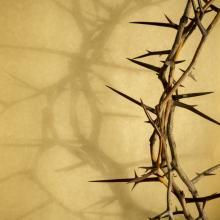 Have we made God into a monster? And as a result, have we taken the holiest of weeks in the Christian year and dressed it up as a celebration of bloody, violent sacrifice?
If so, I'm afraid we've gotten Easter all wrong.
I lead a small group discussion every Sunday morning at First Christian Church, Portland, where my wife, Amy, is the senior pastor. It's one of my favorite hours of the week, partly because of the common bonds of trust we're building that transcend our many differences. But it's also become a very safe place to ask hard, disturbing questions and to express ideas that, in many other contexts, might be shouted down or even excluded entirely from the conversation.
This week, we were discussing whether one could identify as Christian, in that they follow the example and teaching of Jesus, while also claiming no belief in any sort of metaphysical divinity (i.e., God). One member of the group, Heath, raised something very thought-provoking, particularly given the context of Holy Week and what it means to so many.
"If we are to believe that God sent Jesus to die for our sins," said Heath, "it's easy to understand why so many would want to distance themselves from such a monstrous God."
That led to a lively discussion about what Easter — and more specifically, Good Friday (when Jesus died by crucifixion) — meant to each of us, and how that understanding informed our understanding of the nature of God.
If God sent his only son first and foremost to die for our sins, then the climax of the Gospel narrative at Easter is the defining point at which we are left with what Heath called "Fifty Shades of God."
Here we are left with what I call the conundrum of substitutionary atonement, which is the belief that Jesus took our place on the cross — deserved by us, not him — in order to satisfy the price someone had to pay for our sins. And although many who call themselves Christians claim this belief, it raises some hard questions we tend to overlook when embracing such a claim.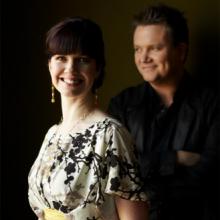 Fans of a beloved contemporary Christian hymn won't get any satisfaction in a new church hymnal.
The committee putting together a new hymnal for the Presbyterian Church (USA) dropped the popular hymn "In Christ Alone" because the song's authors refused to change a phrase about the wrath of God.
The original lyrics say that "on that cross, as Jesus died, the wrath of God was satisfied." The Presbyterian Committee on Congregational Song wanted to substitute the words, "the love of God was magnified."
The song's authors, Stuart Townend and Nashville resident Keith Getty, objected. So the committee voted to drop the song.