stem cells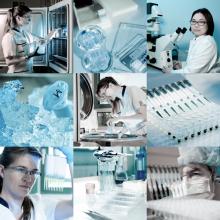 Wading into one of the most controversial fields of modern medicine, the Vatican is pushing adult stem cell research as ethical and scientifically more promising than embryonic stem cell research.
That's despite assertions from many in the scientific community that that it's important to pursue all types of stem cell research, including embryonic, to maximize chances of finding cures for diseases.
Harvesting embryonic stem cells requires the destruction of fertilized embryos — which are considered nascent human life in Catholic doctrine. Adult stem cells can be safely taken from adult human beings.
The Vatican started promoting adult stem cells in 2011, when its Pontifical Council for Culture launched a collaboration with U.S. bio-pharmaceutical company NeoStem.
Hundreds of thousands of embryos are stored in high-tech storage facilities across the United States. To an increasing number evangelical Christians, that's hundreds of thousands of babies.
Conservative Christians have long joined hands to oppose abortion, often following the lead of the Roman Catholic Church. But evangelicals are leading the charge in adopting embryos, and encouraging people who have stockpiles of frozen embryos to make them available for adoption.
During a decade-long stretch of federal funding to promote embryo adoption, evangelical organizations received most of the $21 million doled out. That funding was cut in July, but leaders at those organizations say the word is spreading about embryo adoption.