Station Island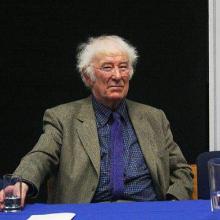 One of my favorite stories is about the interview I wanted most, but didn't get.
It was 2005 and I had just signed a contract to write what would be my first book — a collection of profiles of mostly well-known people about their spiritual lives. Artists. Writers. Thinkers. Scientists. The odd rock star.
Sitting in my publisher's office, she asked me to dream out loud: If I could interview anyone for the project, who was No. 1 on my wish list?
I answered without hesitation: Seamus Heaney.