spiritual not religious
The largest slice of President Barack Obama's religious coalition -- at 23 percent -- is not very religious.
They're the "nones," also known as unaffiliated voters, according to a new American Values Survey by the Public Religion Research Institute.
Gov. Mitt Romney's biggest bloc of religious voters are white evangelical Protestants, at 37 percent, followed by white mainline Protestants and white Catholics, each at 19 percent. Comparing the candidates' supporters, the more diverse religious and nonreligious coalition that's favoring Obama tends to be younger and growing, which could make it easier for Democrats to win elections in the future.
But there's a down side for Obama, said Dan Cox, PRRI's research director.
"The people most likely to support him are the least likely to vote: Latinos, the millennials (voters 18-29), and the unaffiliated," Cox said.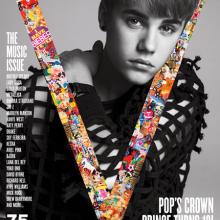 You might not have a clue who Bieber is. Or, if you are aware of the existence of the crown prince of Stratford, Ontario, you might not give two hoots about him. But I'm guessing that there is a young person in your life who does.
So, for the sake of the children, please hear me out....
He is, in a sense, laying the groundwork for an awareness of the social gospel for a generation that will, sooner than we realize, become leaders in our society and our world.