spiritual community
"There is no distance in the Spirit."
After 30 years as a believer, I experienced the truth of that statement — powerfully and indelibly — in an unlikely place: online.
Like so many of more than 500 million (and growing) members, I signed up for Facebook, the social networking site, a few years ago out of pure curiosity -- to check in with old friends, boyfriends and former colleagues from a safe distance. With its plethora of personal photos, videos and regular "status updates" from members, it was a voyeuristic paradise, not to mention an excellent place to kill time.
I am by vocation a journalist, author and blogger and had grown accustomed to sharing glimpses of my life in print and online. Facebook was just another venue to do that, but little more.
That is, until early one morning in April 2008 when I signed on to my account, wiping sleep from my eyes with coffee in hand, and noticed the status update of a friend from college: "David is really sad that Mark died today."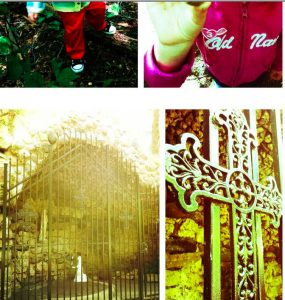 "Jesus' spirituality was magnetic. Wherever he went, people gathered. His love, understanding and compassion toward humanity was overflowing and people traveled from afar to find solace in his teachings and to breathe life into their spiritual lives. His message of inclusiveness was seen as a threat by the religious leaders of his time -- whose very existence relied on a system of exclusivity."