society of st pius x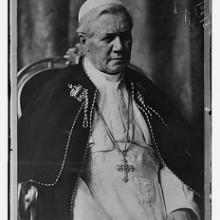 VATICAN CITY -- The Vatican's doctrinal office said "further discussions" will be needed with the traditionalist Society of St. Pius X (SSPX) in order to heal a decades-long split within the Roman Catholic Church.
Cardinals and bishops from the Vatican's Congregation for the Doctrine of the Faith met on Wednesday (May 16) to discuss the response of the SSPX Superior General, Bishop Bernard Fellay, to a Vatican reconciliation proposal delivered last September.
According to a Vatican statement, members of the Vatican doctrinal office drafted a series of "observations" that "shall be taken into consideration in further discussions between the Holy See and the SSPX.