So Beautiful or So What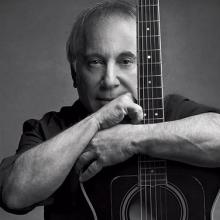 "How was all of this created? If the answer to that question is God created everything, there was a creator, than I say, great! What a great job. And I like the idea. I find it very, I don't know, I find it comforting in some way. But if the answer to that is there is no God, I don't feel like, well, what a jerk I've been. I feel, oh fine, so there's another answer. I don't know the answer. I'm just a speck of dust here for a nanosecond, and I'm very grateful." — Paul Simon in an interview that will air this weekend on the PBS program Religion & Ethics Newsweekly.
Watch the interview in its entirety inside ...