sex advice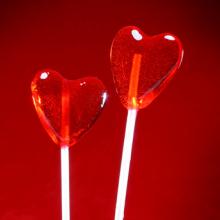 "Your body is a wrapped lollipop. When you have sex with a man, he unwraps your lollipop and sucks on it. It may feel great at the time, but, unfortunately, when he's done with you, all you have left for your next partner is a poorly wrapped, saliva-fouled sucker."
I cringed behind the wheel, appalled at the quoted words I heard coming from my audio copy of Half the Sky as authors Sheryl WuDunn and Nicholas Kristof discussed this statement uttered by Darren Washington, an abstinence educator, at the Eighth Annual Abstinence Clearinghouse Conference.
Sadly, it wasn't too far off many Christian messages I've received about sex.
But let's go back to the beginning.