Scooter Braun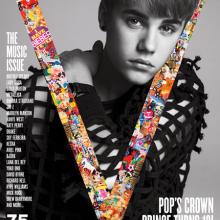 You might not have a clue who Bieber is. Or, if you are aware of the existence of the crown prince of Stratford, Ontario, you might not give two hoots about him. But I'm guessing that there is a young person in your life who does.
So, for the sake of the children, please hear me out....
He is, in a sense, laying the groundwork for an awareness of the social gospel for a generation that will, sooner than we realize, become leaders in our society and our world.