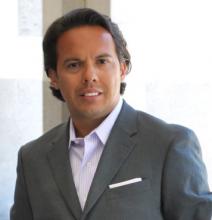 Common Core, a set of educational standards that has faced criticism from religious groups, has found an ally in the largest organization of Hispanic Christians in the U.S.
The National Hispanic Christian Leadership Conference's endorsement of the program Wednesday buoys the Common Core initiative, which has drawn criticism from conservative Christians who say it reflects liberal values.
Some prominent religious leaders, including former Arkansas Gov. Mike Huckabee, have expressed support for the program, but the conference's endorsement marks the first time a large Christian group has embraced the initiative, adopted by all but five states.