Roger Wolsey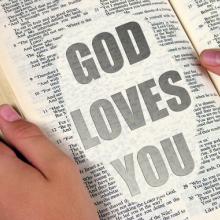 It's bad enough when Christians sit silently by while LGBTQ folks are marginalized, ridiculed, abused, raped or even killed for who they are.
It's another when Christians actively engage in the exclusion of people based on their identity or orientation.
And then there's John Piper.
It seems Piper has a Twitter problem. Maybe he doesn't see it as such, because with fewer than 140 characters, he can stir up quite a storm of controversy. But considering the damage that can be done with so few words, I think it is a significant problem.