rochester
Enrollment has dropped at more than a quarter of Jewish Community Center preschools since a wave of threats against JCCs began in early January.
"I'm starting with the most difficult news, which is simply that more JCCs indicated something of a decline — but the majority have not," said David Posner of the Jewish Community Center Association of North America, sharing the results of the umbrella group's latest member survey.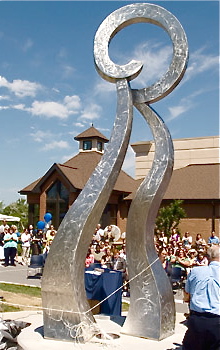 Our moral strength as a society comes from how we treat vulnerable populations. The rise of programs such as Medicaid and Head Start has allowed the independent living movement among those with disabilities to flourish and groups such as Heritage Christian Services do their life-changing work
But here's the problem: Heritage Christian Services just saw their funding cut by the federal government and they are concerned that worst of the cuts are yet to come.