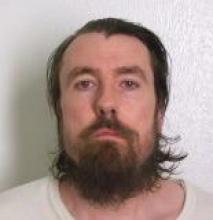 It's not every day that a coalition of legal minds is rooting for a violent inmate convicted of stabbing his girlfriend in the neck.
When Gregory Holt's case arrives at the U.S. Supreme Court on Oct. 7, lawyers won't be arguing about what landed him a life sentence in an Arkansas state prison, but rather what he wanted to do once he got there: grow a beard in observance of his Muslim religious beliefs.
The state of Arkansas says he can't. Holt — a convert to Islam who now calls himself Abdul Maalik Muhammad — says he would keep his beard no longer than half an inch. But prison officials, backed by the state's attorney general, argue that even such a short beard poses security risks.
"When it comes to making prison policies, the stakes are high; lives can be lost if the wrong decision is made," according to the state's legal brief, which describes Holt as a violent self-declared fundamentalist. "The ADC takes religious freedom seriously, but it takes seriously its paramount interests in safety and security, too."
The St. Louis-based 8th U.S. Circuit Court of Appeals agreed with Ray Hobbs, the director of the Arkansas Department of Correction. But it's hard to find too many others who think that the prison's case for security trumps Holt's right to exercise his religion.