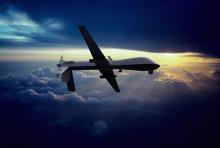 A series of recent news stories, largely based on anonymous sources, reveals an emerging new U.S. military strategy. After more than 10 years of long, bloody ground wars in Iraq and Afghanistan, the Obama administration is turning to what one report called "shadow wars."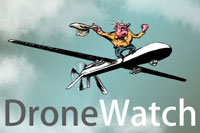 Rather than large numbers of troops on the ground, these wars involve covert intelligence and action, special forces units, cyberwar against computers, and a greatly expanded use of unmanned drones. They are undeclared, still largely secret and unaccountable.
Beginning under President George W. Bush and dramatically escalating under President Barack Obama, the U. S. is now using drones in four countries (Afghanistan, Pakistan, Yemen, and Somalia), and has used them in two others (Iraq and Libya). Going by the names Reaper and Predator, firing missiles named Hellfire, the drones are responsible for thousands of deaths, including hundreds of women and children.