political issues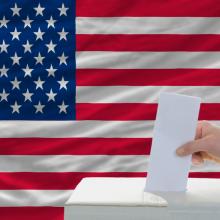 In a previous post about the recent 'Millennial Values Survey,' I pointed out that young millennials age 18-24 are becoming disillusioned with institutionalized religion.
It's an anecdotal truth we've been throwing around quite a lot lately, but the survey proves the very clear reality that the newest generation of adults is checking the "unaffiliated" box at a rate of one in four.
But young adults aren't just showing apathy for religion—it's politics as well.