political ads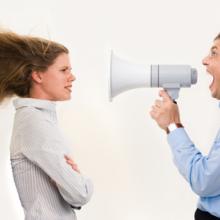 Note from Jim Wallis: On October 25, Troy Jackson wrote this piece for God's Politics. He called for a "media fast" on November 2 — today. I thought this was a compelling idea so I am putting it out there again. So Turn Down the Noise: Fast, Pray, and Vote — today or one of the days before the election. Read and heed.
I was a teenager when the rock and roll "documentary" Spinal Tap premiered. Like many in my generation, I love the scene when Spinal Tap member Nigel Tufnel (Christopher Guest) proudly shares with reporter documentarian Marty DiBergi (Rob Reiner) that the band's special amp has dials that go up to eleven:
"You're on ten here, all the way up, all the way up, all the way up, you're on ten on your guitar. Where can you go from there? ... Nowhere. Exactly. What we do is, if we need that extra push over the cliff, you know what we do?" Marty responds, "Put it up to eleven," and Nigel emphasizes the point: "Eleven. Exactly. One louder."
This election season, I have come to believe that Nigel was on to something. You see, here in Ohio we have seen political advertising go "one louder" and receive "that extra push over the cliff." The NOISE is so deafening, I'm convinced the campaigns and super PACs have discovered a way to turn the dial all the way up to 11!