plants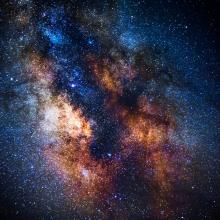 Throughout the history of theology, Mix said, Christians have swung between the idea that Earth can be the only inhabited planet because God favors humans, and its counterpart, that to assume Earth is the only inhabited planet is the height of human pride because God is limitless and all-powerful.
Whether churchgoers realize it or not, the trees in their churchyards have religious roots.
Those tall, thin-branched trees on the corner of this city's Episcopal Church Center of Utah, Purple Robe Black Locusts, were probably named after a biblical reference to John the Baptist eating locusts and honey.
Nearby, the crab apple tree just outside the Episcopal Cathedral Church of St. Mark produces a small, sour fruit used by 15th-century monks to treat diarrhea, dysentery, and gallstones.
And the flowers of a nearby dogwood tend to bloom around Easter.
"My hope," said University of Utah biology professor Nalini Nadkarni, "is [worshippers] will realize that nature and trees are as much a part of their sacred ground and worthy of reverence as what goes on inside a cathedral or church."