physics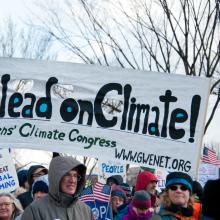 The president has sought to placate the rich, powerful fossil fuel industry.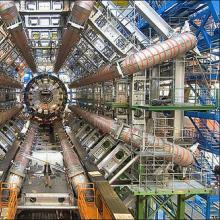 The international scientific community is excited about the growing possibility of discovering the so-called "God particle," the spark they believe is the origin of the universe.
Despite the fact the Newt Gingrich has for many years claimed this title, physicists working at the Large Hadron Collider outside Geneva, Switzerland, apparently stopped appearing in Dan Brown novels long enough to come close to identifying this illusive particle. (Coincidentally, my college roommate's car was called the Small Hadron Collider, a rusty Corvair with a habit of resisting the driver's directional input at crucial moments, such as intersections.)
By the way, perhaps you're wondering why unlocking the fundamental mysteries of the universe—such as Rick Santorum's political career—and creating an enormous wealth of knowledge in experimental physics is not being done in the United States. It's because President Bill Clinton chose to strip funding from the proposed collider outside Houston and instead funded the International Space Station, a rusty construction of old Corvair parts that has cost us over $150 billion and has provided little scientific discovery, unless you count the surprising effectiveness of duct tape in low gravity situations. To be fair, someday the Space Station will look really cool streaking across the sky just before it crashes onto somebody's backyard. But I digress.