Pete Stark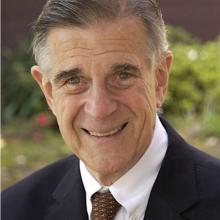 Rep. Pete Stark, (D-Calif.), the only openly atheist member of Congress, lost his race for another term on Tuesday.
But nonbelievers will not remain unrepresented in the Capitol. Democrat Kyrsten Sinema, a former Arizona state senator, Mormon-turned-nontheist and a bisexual, has narrowly won her pitch for a House seat by 2,000 votes.
"We are sad to see Pete Stark go," said Roy Speckhardt, executive director of the American Humanist Association, which gave Stark its Humanist of the Year award in 2008.
"He was a pioneer for us, and by being open about his lack of a belief in God we hope that he has opened the door for people like Kyrsten Sinema and others that will come after her."
Stark, who turns 80 this year, is the dean of the California congressional delegation and has served Fremont, a religiously diverse community near San Jose, since 1972. He "came out" as a nonbeliever in 2007, and went on to win two re-election bids. But this time he faced recent redistricting and a fellow Democratic challenger, Eric Salwell, almost 50 years his junior.
"I don't think his lack of belief in a god had anything to do with the results of this election," Speckhardt said. "The numbers were close."