Pattie Mallette
You might not be a fan of Justin Bieber, but I'm willing to bet there's at least one young person in your life who is.
And while it may be hard for us adults to believe, young Bieber, the Canadian pop superstar, has brought the Gospel -- of social justice and otherwise -- to millions of fans (who call themselves "Beliebers") around the globe.
Today -- just in time for Mother's Day -- Bieber, 18, released the new single "Turn to You" from his forthcoming album BELIEVE. It's a love song -- a tribute to his mother, Pattie Mallette, who gave birth to her only child when she was just 17 years old. Both Bieber and Mallette are devoted Christians (evangelicals, in fact) and neither is shy about speaking about their faith publicly.
"God is the one that is orchestrating all of this and giving [Justin] such incredible favor," Mallette said in an interview with the Hollywood Prayer Network last year. "And he knows that it's for a purpose and a plan. And he's not sure what all that entails yet and how he fits into that, but he knows that it's by God's hand."
Listen to the new song inside the blog ...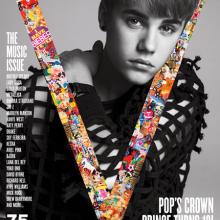 You might not have a clue who Bieber is. Or, if you are aware of the existence of the crown prince of Stratford, Ontario, you might not give two hoots about him. But I'm guessing that there is a young person in your life who does.
So, for the sake of the children, please hear me out....
He is, in a sense, laying the groundwork for an awareness of the social gospel for a generation that will, sooner than we realize, become leaders in our society and our world.