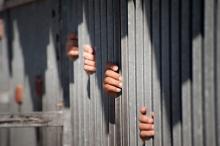 JERUSALEM — One out of four Christians today is Pentecostal or charismatic, which means one of every 12 persons living today practices a Pentecostal form of Christian faith. This, along with the astonishing growth of Christianity in Africa, are the two dominant narratives shaping world Christianity today. Further, the gulf between the older, historic churches, located largely in the global North, and the younger, emerging churches in the global South, often fueled by Pentecostal fire, constitutes the most serious division in the worldwide Body of Christ today.
One can also frame this as the divide between the global Pentecostal community, and the worldwide ecumenical movement. Each lives in virtual isolation from the other, and both suffer as a result. I call it ecclesiological apartheid, with its own endless, winding walls of separation. And these walls need to come down, for the sake of God's love for the world.
It's become my passion, in whatever small ways, to make some cracks in these walls.