online education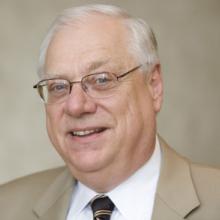 Theological education has increasingly left brick-and-mortar schools and headed back to congregations and family homes as more seminarians study online.
"The old move — uproot your family, get a new job, move to the seminary — that model isn't working for so many people today," said Ronald Hawkins, vice provost at Liberty University, which has around 9,000 students in its online seminary.
"They are looking for a way to increase their biblical theological knowledge, to expand their ministry skills and to remain within the context of the ministry setting."
Despite "huge" hesitancy to allow online theological degrees, online education is growing, said Daniel Aleshire, executive director of the Association of Theological Schools, the main accrediting body for more than 270 seminaries and graduate schools.
Worried about exposure to foul language, immodest dress, peer pressure, and other inappropriate behavior, Susan Brown didn't want her two daughters attending public schools — even though she's a substitute teacher in a public school in Minnesota.
Brown initially home-schooled her daughters until a friend told her about the Minnesota Virtual Academy, an online public school that is fully accredited. She liked the curriculum, and as a single mom relying on substitute teaching income, she preferred how the school provided the supplies instead of having to buy supplies herself as a home-school parent.
"You can't give your kids an effective moral and religious upbringing if you only see them a couple of hours a day," said Brown, a Catholic whose daughters, now in the 10th and 12th grade, started virtual school in the second and fourth grade. "When you're at home with them, you can incorporate your beliefs into the day."
Since Florida became the first state to try them in 1996, virtual public schools have enjoyed dramatic growth, with at least some of it coming from religious families. Like home-schooling parents, parents of virtual public school students like having their children home so they can integrate religion and values into the school day.