oblate sisters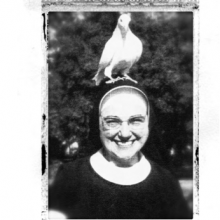 All of my life, religious sisters have had a special place in my heart and imagination.
I love nuns. LOVE them.
So a story in today's New York Times caught my eye (and my heart) immediately when I saw the headline: "Sisters of St. Francis, Quiet Shareholder Activists" and then the even-better headline on the story's web page at NYT.com: "Nuns Who Won't Stop Nudging."