nontheists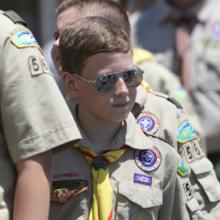 The decision by the Boy Scouts of America to accept openly gay Scouts has raised the question: Are atheists and other nonbelievers — the only remaining group BSA still bans — next?
No one is holding their breath, least of all Neil Polzin, an Eagle Scout who was fired from his job in 2009 as an aquatics director at a Boy Scout camp in San Diego after he admitted to being an atheist.
"I don't see that happening, at least not in the immediate future," Polzin said. "The focus has always been on the Scouts' discrimination against gays and it seems atheists were always on a back burner or not discussed at all."
But that doesn't mean nonbelievers — atheists, humanists, and other nontheists — have abandoned their quest for inclusion. In the wake of the BSA's May 23 vote that led to the inclusion of gay Scouts — but not gay scoutmasters — every major organization of nonbelievers has issued a statement condemning their continued exclusion.
A BSA official declined to comment, but issued a statement that said, in part, that since the organization had "just completed a lengthy review process, there are no plans for further review on this matter."
The problem for atheists lies in an oath in which scouts promise to "do my duty to God and my country." Some nonbelievers have suggested their sons change the word "God" to "good," but the BSA has remained firm. Some atheist children have been asked to leave after years in Scouting when it was revealed that they did not believe in God.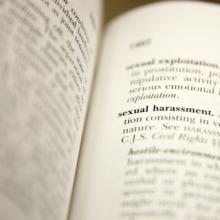 Nontheists — both male and female — have shared stories of unwanted sexual attention at nontheist gatherings, including propositions for sex and unwelcome touching. Chatter has ranged from calls for more women to attend nontheist events to personal attacks on prominent female skeptics for discussing harassment. Meanwhile, two more skeptic/feminist bloggers announced they will not attend TAM.
The debate has had two major impacts — a call for cooler tempers and the immediate implementation of sexual harassment policies by all of the major nontheist organizations, both national and regional.
No one is suggesting that all nontheist events are unsafe for women. But the controversy has members of the nontheist community, which prides itself on its embrace of rational thinking, asking whether they have a sexual harassment problem. And if so, what should be done?