nationality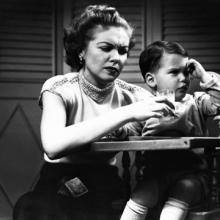 It's been a mind-boggling fortnight at the Internet water cooler. Kony 2012. Mike Daisey's dubious portrayal of Apple's manufacturing practices abroad. Questions of whether the "Christian Movie Establishment" is "out to get" Blue Like Jazz … and an Amazon petition to let Rachel Held Evans use the word "vagina" in her forthcoming book, The Year of Biblical Womanhood.
Running through each of these stories and the surrounding debate are similar themes: truth, storytelling, power, persuasion. The online conversation is often vicious and acrimonious, reflecting a trend that's spurred some writers to leave reader comments unread.
Adding to the intensity of the discussions is that almost each of these controversies involves an effort to change something: the Ugandan geo-political scene; unethical manufacturing practices; ways of talking about religious experience; "Christian" expectations for women. That's not to say these creators set out with those ends as their foremost goal, but their projects were certainly meant to be more than beautiful or useful.