Nate Phelps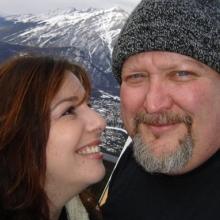 Nathan Phelps, the estranged atheist son of anti-gay Kansas pastor Fred Phelps who died Wednesday, is asking people to look beyond his father's legacy of hate.
"I ask this of everyone," the younger Phelps said in a statement issued Thursday about his father's death at age 84. "Let his death mean something. Let every mention of his name and of his church be a constant reminder of the tremendous good we are all capable of doing in our communities."
The younger Phelps, who is 55 and goes by Nate, is one of four of Fred Phelps' 13 children who renounced their father's activities, which included picketing the funerals of veterans, AIDS victims, and celebrities and left his Westboro Baptist Church in Topeka, Kan. The church of approximately 40 members of the Phelps clan is best known for its public protests and colorful signs declaring, "God hates fags."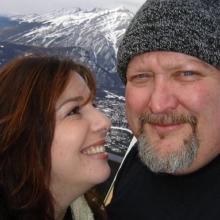 The estranged son of a Kansas pastor famous for protesting the funerals of soldiers and AIDS victims has condemned his family's plans to picket the funerals of the 26 people — including 20 children — who were killed when a gunman stormed a Connecticut elementary school.
In the wake of Friday's massacre in Newtown, Conn., members of Westboro Baptist Church in Topeka, Kan., posted Twitter messages saying they would picket outside Sandy Hook Elementary School in Newtown. The messages provided no information on the time of the planned picketing.
"Westboro 'God hates Fags' Baptist Church is planning to picket at Sandy Hook, to praise 'God's judgment,'" was posted by Margie Phelps, the daughter of Westboro leader Fred Phelps Sr. Her sister, Shirley Phelps-Roper, tweeted Saturday that the group would "sing praise to God for the glory of his work in executing his judgment."