motherhood mortality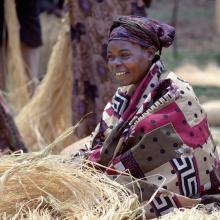 Stories like this one remind me that listening to women's voices can be a matter of life and death, and not in the whole "Adam-listened-to-Eve" type of way.
Impassioned women of all ages are petitioning Uganda's highest court to declare that "when women die in childbirth it is a violation of their rights." So far, their bids in the lower courts have been unsuccessful, but they're pressing on.
$60 million.
That's what it would take to hire enough medical workers to meet Uganda's needs—specifically, to staff village health clinics that lack people and supplies to the degree that an estimated 16 pregnant women die needlessly each day.