middle east oil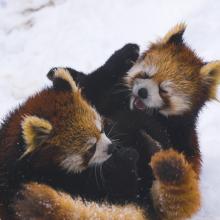 Having critics isn't a bad thing. Sometimes they serve as a sort of public accountability. Other times, they express questions that others might be asking but haven't voiced.
Marvin Olasky, editor in chief of World Magazine, came out with a quick critique of Sojourners' press release celebrating the Obama Administration's decision to reject the current plans for building the Keystone XL pipeline. His post offers an excellent opportunity to address a few things that others might have been wondering as well.
His headline? "Sojourners and Keystone: Using the Bible for Political Purposes."
Won't it reduce our dependence on Middle Eastern oil? Won't somebody else develop the Alberta tar sands if the U.S. doesn't do it -- someone like China, perhaps?
I've been wrestling with many of these issues as I contemplate risking arrest as part of two weeks of sustained protest by leading environmentalists, climate scientists, and faith-based groups at the White House forth to pressure the Obama Administration to block the Keystone XL Pipeline. This pipeline project will connect Canadian tar sands -- containing the second largest and dirtiest oil reserves on the planet -- with the oil refineries in Texas.