messy middle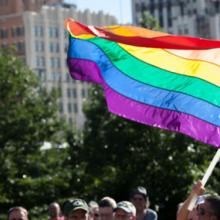 A new voice is emerging in the evangelical community, and it's turning away from the church's vocal opposition to homosexuality in favor of a more tolerant attitude.
Researchers at Baylor University found that 24 percent of evangelicals were "ambivalent," meaning they support civil unions or legal recognition of gay relationships, despite harboring a moral opposition to homosexuality.
"What you have is this increase in people coming out publicly and saying, 'I don't want to be a part of this anti-gay rights movement as an evangelical,'" said Lydia Bean, assistant professor of sociology at Baylor and co-author of the study.
The study, "How the Messy Middle Finds a Voice: Evangelicals and Structured Ambivalence towards Gays and Lesbians," analyzed national data from the 2010 Baylor Religion Survey, conducted by Gallup.