membership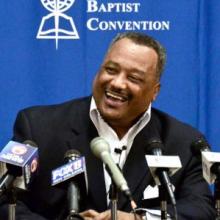 For Southern Baptists, it's happened again: Another annual report shows the denomination is losing members and baptizing fewer people.
The Rev. Fred Luter, outgoing president of the Southern Baptist Convention, thinks old-time methods to spread the gospel have met a culture that's younger, more diverse, and doesn't necessarily see the pew — or even sin — as a priority.
"Our society is just not what it used to be," said Luter, who admitted he's discouraged by the reports. "When I grew up there was a challenge by parents in the home that our sons and daughters would be in church. It was a given. … That day and time is gone."
Luter said he and others will address the issue at this year's annual meeting, which takes place June 10-11 in Baltimore. But beyond calls for reversing the trend, there's little sign of agreement on a way forward.
SALT LAKE CITY—If you suspected the newly released U.S. Religion Census overstated the Mormons' growth rate, you were right. That's because, this time around, the Utah-based Church of Jesus Christ of Latter-day Saints changed the way it reported its membership to the researchers.
The once-a-decade study was assembled by the Association of Statisticians of American Religious Bodies, which included self-reported data on adherents for 153 participating bodies.
Its report pegged U.S. Mormon growth at 45.5 percent, jumping from 4.2 million in 2000 to 6.1 million in 2010. The 2000 figure, however, was much lower than the 5.2 million listed in the LDS church's own almanac for that year. If researchers had been given that figure, the percentage of growth would have been considerably smaller, closer to 18 percent.