me me me generation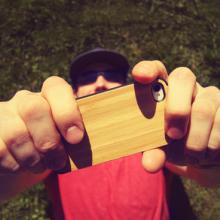 Millennials are the worst generation ever, a recent study by the Pew Research Center confirmed. The other generations already knew that, of course, but the study has given them new insights into what characterizes me and my fellow Millennials beyond "They freaking love Starbucks" and "They refuse to move out of my basement."
The study's revelations include that we're not making all that much money, we have tons of debt, we're racially diverse, and we use the Internet a lot (curiously absent was the fact that 97 percent of us do not like being broadly defined or labeled or otherwise demographed). We also tend to shun institutions, including religious ones, at rates far surpassing our parents and grandparents.
This last little detail has not escaped the notice of conservative media outlets, whose reactions have ranged from cautious reserved judgment to something bordering on full-blown alarm.
Like a true Millennial, I don't think things are all that bad (heck, I wouldn't know where the panic button is even if I wanted to press it). Actually, as a Christian, I think there is a lot to be excited about in the generation that's poised to inherit the world … after we move out of our parents' houses, that is.