matthew 2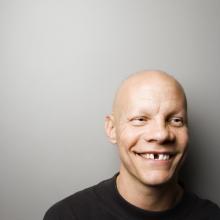 In As I Lay Dying, the main character Anse appears self-absorbed when at his wife's death he says, "God's will be done. . . . Now I can get them teeth." His character will certainly not be remembered for altruism. But Anse will be remembered for the physical effects of poverty: feet marred by labor, a spine permanently bent, skin unable to sweat from sunstroke suffered tending the fields, and a mouth without teeth.
To be clear, poverty itself does not cause dental issues. A local dentist reminds me, "Ancient skulls have minimal tooth loss. Rough grains cause more wear. For the most part rich, processed, sugary, and poorly nutritious foods destroy teeth."
Dentistry may feel far removed from Epiphany: astronomical sighting, magi from the east, and three extravagant gifts. But I wonder, given the knowledge of these precious gifts and their use in that time for dental care, if perhaps that frankincense and myrrh would protect that winsome smile of Christ for the next three decades of his life. With these rich gifts in hand, the trio Mary, Joseph, and Jesus could leave to the safety of Egypt before Herod would threaten the life of Christ and every other young boy under two.