Massachussetts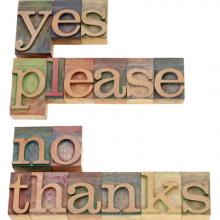 Five weeks after accepting a free, 217-acre campus in western Massachusetts, a for-profit Christian university has walked away from the gift.
Grand Canyon University of Phoenix, Ariz. faced millions in unanticipated costs as it moved to open its first East Coast campus in Northfield, Mass., according to GCU President Brian Mueller. So rather than complete a property transfer from the billionaire Green family of Oklahoma, GCU decided to dissolve the deal.
"We were willing to make a $150 million investment, but we really had trouble with the city of Northfield," Mueller said. "Northfield was concerned that growing the campus to 5,000 students would alter the basic culture and the basic feel of the area."
The surprise development marks the second time in less than a year that plans to give away the free, newly renovated campus have collapsed.
The Greens, who bought the property in 2009 with plans to give it to a Christian institution, initially offered it to the C.S. Lewis Foundation to launch a C.S. Lewis College on the site. But fundraising efforts for the college fell short last year. In January, the Greens began soliciting new proposals, and in September named GCU the recipient.
The other finalist to receive the campus was the Southern Baptist Convention's North American Mission Board, which later withdrew.