Martin Marty
After taking heat from the religious right for saying Christians and Muslims have all committed horrors in God's name, President Obama is now angering the religious left with an upcoming White House conference on combating "violent extremism" that seems to focus only on Muslims.
The back-to-back controversies raise the question: Can Obama — or any president — safely discuss faith in today's political crosswinds?
No, say experts who keep a close eye on presidential God talk. It's a perilous walk, taken without a safety net as news and social media voices wait to savage him in a nanosecond.
Obama's remarks at the National Prayer Breakfast triggered fury when Obama mentioned the Crusades, the Inquisition and Jim Crow segregation laws as examples of Christian violence in God's name.
"This is not unique to one group or one religion," Obama said. "There is a tendency in us, a sinful tendency that can pervert and distort our faith."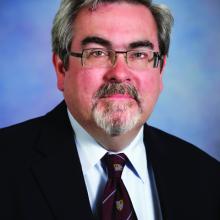 The Evangelical Lutheran Church in America has elected its first openly gay bishop, the Rev. R. Guy Erwin, to oversee churches in Southern California, four years after the church allowed openly gay men and lesbians to serve as clergy.
Following a wider trend within other mainline Protestant denominations to appoint gays and lesbians to leadership positions, the ELCA's five-county Southwest California Synod elected Erwin on Friday (May 31) to a six-year term.
"It's historic and a turning point, as was the ordination of women," said Martin Marty, the dean of American church historians at the University of Chicago and a member of the ELCA. "This is just one of many indications that the culture has shifted."