maimonides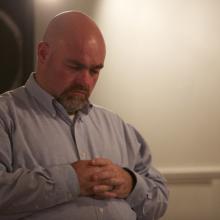 The death of Jamie Coots could be read as just another bit of evidence that the universe doesn't much care what you believe. Physics, biology, geology — all perk along with or without our assent.
Coots may have been the most famous of America's snake-handling Pentecostal preachers. He was featured last year in a reality show called Snake Salvation. He died after being bitten by a rattlesnake during the regular Saturday service.
According to a report in The Wall Street Journal, this was the ninth time he'd been bitten.
"The person whose writings and actions inspired the Protestant Reformation was Martin Luther, Thomas Aquinas or John Wesley?" Less than half (46 percent) of Americans know the answer is Luther, and