Lough Erne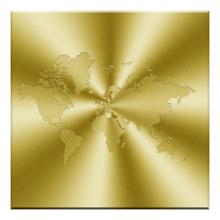 In the green hills of County Fermanagh, Northern Ireland, the world's leading developed nations agreed on Tuesday to make individuals and companies pay the taxes that they owe. With the release this morning of the Lough Erne Declaration the G8 countries plan to implement greater tax collection internationally through fairer tax policies, greater financial transparency, and open trade.
The G8 plans to clamp down on tax-evaders and require shell companies — often used to take advantage of tax loopholes or to invest money anonymously —to identify their effective owners or primary beneficiaries. Developing countries, reported CNN, lose more in tax avoidance than they receive in aid. With the protocols agreed to today, indebted poor countries will be given access to the global information they need to collect the taxes they are owed.
Some anti-poverty campaigners describe the G8 deal as a historic achievement.