the lord's resistance army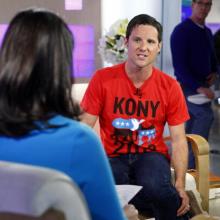 After returning to the U.S., they produced a film titled Invisible Children and then set up a non-profit organization by the same name as the vehicle through which they could use the film to raise awareness of the child soldiers.
I believe that the centrality of film and social media to Invisible Children's organizing strategy places it at the forefront of new innovative forms of global activism that have to capacity to create a degree of intimacy between people living on opposite sides of the globe that could not have been possible in the past. Social media as an organizing tool also opens up the possibility of creating extensive webs of interactions between activists across the globe. It allows story-telling to be a global enterprise.
The use of social media also has the power to unleash much greater local initiative and innovation by enabling direct communication between activists in different geographic locations across the global, without information first needing to flow up through traditional hierarchical organizational structures to a national staff that perhaps sends it back down again to activists in other local areas.
Herman Cain Sings "Amazing Grace"