life of faith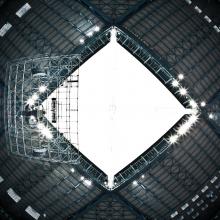 Coach Smith planned his funeral so that the music and Scripture would reflect his deeds and the values of his heart:
Howard Lee, the first African-American mayor in North Carolina, read 1 Corinthians 13. Through the reading, Coach reminded us that God is Love.
We sang "Now Thank We All Our God." Through the hymn, Coach stressed he was so grateful for God's grace that he could not help but show his gratitude through service to others.
His granddaughter, Morgan, read Matthew 25. Through it, Coach told us that what counts is how we treat the "least of these" — for that is how we treat Jesus.
We sang "Amazing Grace." Through it, Coach reminded us that its melody and lyrics are so transcendent that they are sung even by those at the most advanced stages of dementia (and they include Coach and my own mother who died last year).
We departed to "Lift High the Cross." Through it, Coach uplifted us from our sorrow with a reminder that ours is a faith of triumph.
In Christian confession, Good Friday is the day of loss and defeat; Sunday is the day of recovery and victory. Friday and Sunday summarize the drama of the gospel that continues to be re-performed, always again, in the life of faith. In the long gospel reading of the lectionary for this week (Matthew 27:11-54), we hear the Friday element of that drama: the moment when Jesus cries out to God in abandonment (Matthew 27: 46). This reading does not carry us, for this day, toward the Sunday victory, except for the anticipatory assertion of the Roman soldier who recognized that Jesus is the power of God for new life in the world (verse 54). Given that anticipation, the reading invites the church to walk into the deep loss in hope of walking into the new life that will come at the end of the drama.