Lent reflection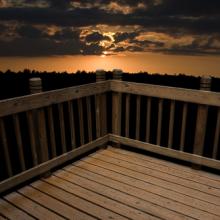 I've often heard that Lent is a season of slowing down. Of drawing closer to God, to others, to the wide open world around us. A time for spiritual reflection and inner examination. An opportunity to go a little deeper in trying to figure out Jesus. A time to pause. A time for simplicity.
This Lent, I decided to get back into biking to and from work (in addition to cold showers and placing a penny in the "Suck it Up or Shut Up" jar each time I catch myself complaining).
When I moved across town in June, I said I'd bike once I found a good route, but I weaseled my way out of it for reasons such as having to bike through some sketchy areas by myself, something I was a bit fearful of.
Now a few days into it, I've found a route and a rhythm. I got off to a rough start the first day of Lent, biking home drenched by the down-pouring rain. Two cars didn't see me, causing me slam on the brakes, skidding in the middle of an intersection. Cars passing by splashed water up against me like a small ocean wave. It was cold. It was dark. And I kept making wrong turns, making my time in the rain even longer. I had a "shake your fist at God" moment, muttering things that warranted pennies in the jar, and then managed to put my sopping wet hand back on the handlebar. I thought about the journey that women in Africa make to and from water wells and firewood piles on a daily basis, often risking the possibility of getting raped just to gather these essentials for their families. Surely, I didn't have it so bad.
And most of us don't.