leaving church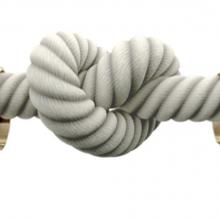 SALT LAKE CITY — For years, Matt Duff was an uber-Mormon.
At 17, he ran away from home and moved in with the only black Latter-day Saints family in his New England town.
Two weeks shy of his 18th birthday, he joined the Utah-based Church of Jesus Christ of Latter-day Saints.
By 19, he was on a Mormon mission in Denver, and two years later he enrolled at Brigham Young University-Idaho, where he met his future wife, Kylee, a multigenerational Mormon with a winning smile and a guileless faith. The two married in the Salt Lake LDS Temple.
Eight years and three children later, Matt Duff stopped believing.
I've written a couple of pieces recently that have gotten a lot of attention about why younger people tend to walk away from church.
If you haven't seen them yet, here are the links:
Seven Reasons Why Young Adults Quit Church

Four More (BIG) Reasons Why Young Adults Quit Church
Some readers suggested I might also post a piece about why young adults come back to church. Though I can't say for sure why ALL young adults in church do so, I can share a few reasons why I, as a young adult, returned to church after an absence of ten years.