Kivu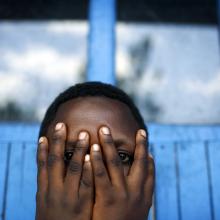 March 8 was designated as International Women's Day by the United Nations in 1975. While the world has seen significant progress in rights and empowerment for women and girls, sexual and gender-based violence still touches every part of the globe and is tragically widespread in some areas. Women in the Democratic Republic of Congo face shockingly high rates of rape, including reports of mass rapes by soldiers, especially in the conflict-ridden province of Kivu. One Christian hospital, operated by the Free Methodist Church in the Nundu mission, works to treat injured women and heal psychological trauma.
Grace (not her real name) had spent the day working in the fields near her home in Kivu Province in the Democratic Republic of Congo (DRC). The 42-year-old mother was walking home with her two daughters, ages 20 and 16, when they were stopped by a group of 15 uniformed men. All three of the women were raped by the men and left with horrible injuries. They were brought to the Nundu Hospital, operated by the Free Methodist Church, where they received medical and psychological treatment for four weeks.
The Nundu Hospital identified 1754 survivors of sexual violence in 2012, and all but 98 of those were women or girls, according to Dr. Lubunga Eoba Samy, medical coordinator for the Free Methodist Church and coordinator of the hospital's Sexual and Gender-Based Violence Project. This project aims to reduce the occurrence of sexual violence by promoting human rights, raising awareness and strengthening the capacity of community-based organizations to address the issue. It also includes training of local authorities and improving coordination among local non-governmental organizations.