inclusive language
For the brilliant theologians who teach and research at seminaries or divinity schools, part of their work is training the next generation of future pastors for church leadership. Catholic and many Protestant church leaders have received a thorough theological education (though not all). They possess Masters and Doctoral degrees that solidify their ability to grasp the tenets of theology. But for those theologians interested in changing the world for the better, they must offer work that is easily understood by the masses, especially the marginalized population they are seeking to assist.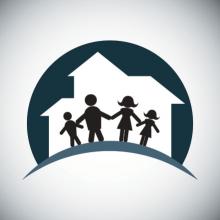 Until recently, I had always been in the majority. I am Caucasian, middle-class, healthy, and always did well in school. I had never had a personal label others would speak carefully about so as not to offend me. I had never been hurt by words people tossed around ignorantly to describe me. When taught appropriate ways to refer to a racial or ethnic group, I did not exactly understand why some words were preferable over others. Still, because I generally did as I was told, I followed the social rules. It certainly did not make much difference to me. In my preparation to become a teacher, learning "person-first" language (such as, "a child with a learning disability" rather than, "a learning disabled child") was easy enough, even if I could not identify with the reason behind it.
I still cannot pretend to understand what it feels like to be the subject of the examples I described above. However, I have come to a point in life where I am in the minority and the language people choose to use stings and isolates. I am 27, single, and my father has passed away. It seems everywhere I turn in the Christian world — churches, organizations, politicians — I am excluded, because I am not part of a family.