immigration court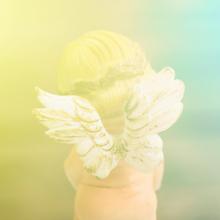 The boy is terrified. He has come thousands of miles running from terrible danger. He has encountered horrors on the way, riding on top of "La Bestia," the train that carries migrants from Central America through Mexico. He stands in an immigration courtroom and hears the irritated judge threaten him with deportation because he has not been able to find a lawyer. He is staying with distant relatives as he goes through the court process, and they are barely able to feed the extra mouth, let alone pay for a lawyer for him. He is facing the very real possibility of being sent back into territories controlled by the Mara Salvatrucha, the organized crime syndicate that murdered his cousin and has threatened to kill him and his family if he doesn't join up. He knows that they are likely to make an example of him. He feels terribly alone. Even though the translator speaks his language, he feels like no one in this strange land understands the cry of his heart.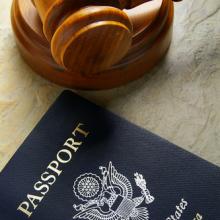 "A photograph of bikini-clad pop superstar Katy Perry gets more legal protection in our courts than a Chinese rice farmer trying to avoid deportation back to a totalitarian regime that may kill him."
As a journalist I covered state and federal civil and criminal cases for more than 30 years and only occasionally did I find myself in the U.S. Immigration courts. So when I read California attorney Peter Afrasiabi's book, Show Trials: How Property Gets More Legal Protection in Our Failed Immigration System, I found his comparison to the laws protecting property rights to the immigration laws particularly alarming.
Afrasiabi's book is an eye-opening account of his personal experiences as a lawyer representing men, women and children — families — in some of the most confounding cases one can imagine.
Although the names of his clients have been changed to protect their identities, Afrasiabi bases his analysis of the failure of the immigration system on actual cases that he personally handled.