I Will Wait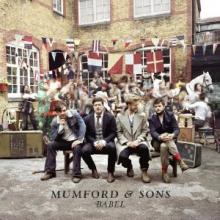 Rarely — frankly never before, if my memory is correct — have I literally burst into tears upon hearing a song for the first time. But that is exactly what happened when I listened to Mumford & Sons' new single, "I Will Wait," this morning.
This summer has been a difficult season for my family of origin. My parents are getting older and facing physical challenges that are testing all of our resolve and the core of our spirits. I've been away from my own family in California for a month — the longest I've ever been apart from my son. And it has been ... the word "hard" doesn't quite capture the feeling. Soul wrenching is closer.
In the midst of a roiling sea of emotions, I'm clinging to faith like a life raft, while at the same time wondering desperately what God's up to in all of this tsouris, as my rabbi friend might say.
Perhaps that's why "I Will Wait" put a lump in my throat and filled my weary eyes with hot tears. The author Frederick Buechner says that we should pay careful attention to the things that bring about such reactions, because they are signs that the holy is drawing nigh.