human rights day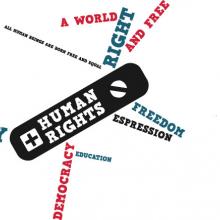 Carolyn Winfrey Gillette wrote this hymn in celebration of Human Rights Day (December 10), the anniversary of the adoption of the Universal Declaration of Human Rights. 
Seven years later, on Dec. 5, 1955, the Montgomery Bus Boycott began with 40,000 African-Americans walking, bicycling or car-pooling to pressure the bus company for change. The boycott ended in victory after 381 days. December is a good month to remember past work for justice and to work for it today as we celebrate the one who came "to give light to those who sit in darkness and in the shadow of death, to guide our feet into the way of peace" (Luke 1:79).
Today, Dec. 10, is Human Rights Day, an annual observance commemorating the promulgation of the Universal Declaration of Human Rights in 1948.